Seasoned marine mechanics who will always do the job correct, clean and thorough.
With over 25 years of experience in marine mechanics, The Boat Docs have been successfully serving Michigan boaters since 2005. Our team has the combined knowledge, experience and dedication to maintain your boat with all necessary routine maintenance as well as trouble shoot and diagnose issues. We have the relationships with and access to vendors all around the country which is necessary to get what your boat needs as efficiently as possible.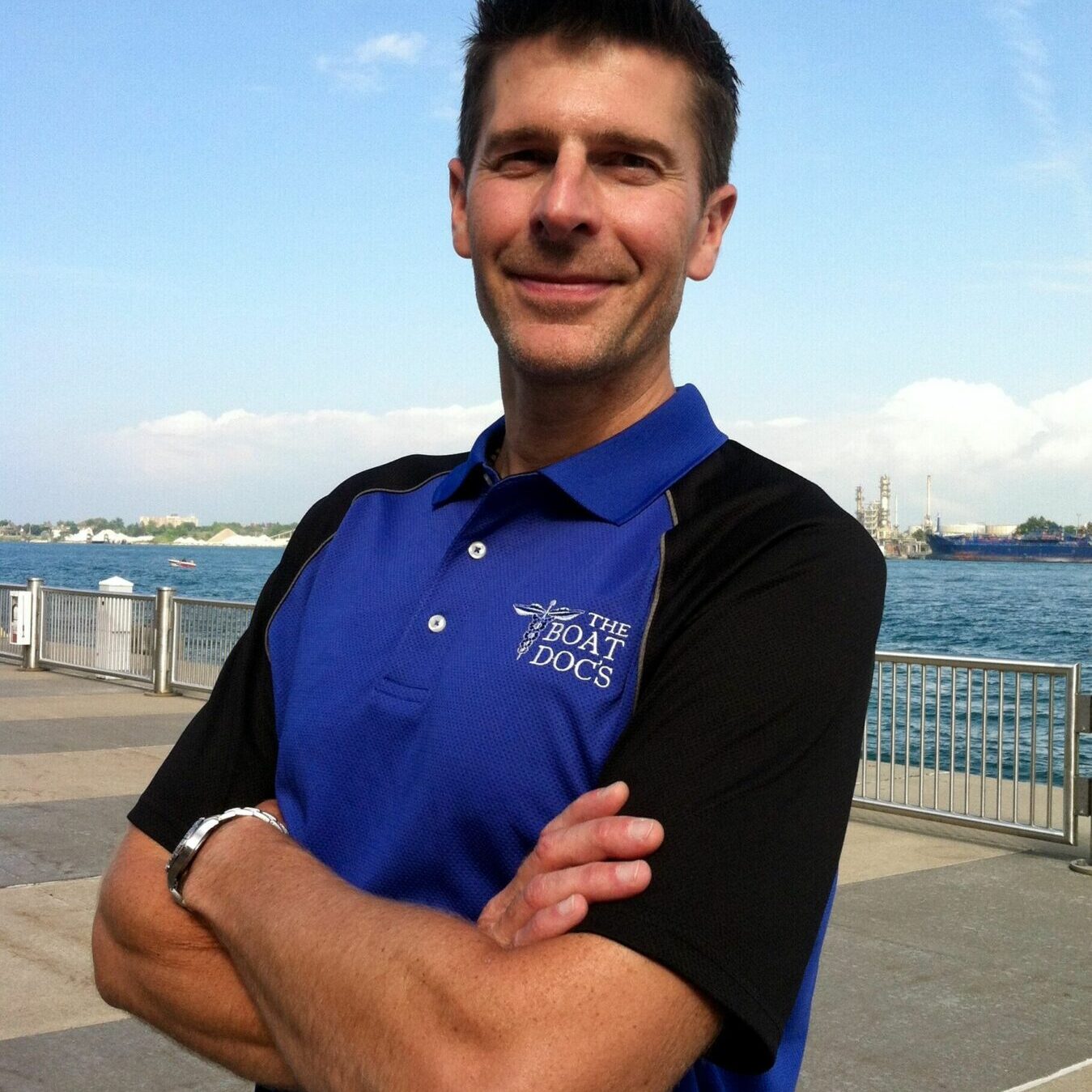 Meet your Chief Physician: Jason Grauf
Jason is the lead doctor at The Boat Docs as well as the owner. He has been a marine mechanic for over 25 years and attended Universal Technical Institute for marine mechanics in Texas and was trained by Volvo for outdrives and engines in Ohio. Jason also holds an electrical engineering degree. He is constantly seeking and completing new and cutting edge continuing education as boats are constantly evolving and advancing. His company has invested in modern diagnostic equipment necessary for the newest boats, in order to be able to service a wide range of makes, models and years. In addition to his professional certifications and accomplishments, Jason is a perfectionist and treats every boat as if it were his own. He is thorough, clean and never rushes through a job. His mechanical diagnosing skills paired with his high work ethic and trustworthy character, have made The Boat Docs a successful business since 2005.