A Team of Seasoned Marine Mechanics Always on Call
With over 20 years of experience in marine mechanics, The Boat Docs have been successfully serving Michigan boaters since 2005. We recently celebrated our 10 year anniversary at our Port Huron location at Desmond Marine on the black river.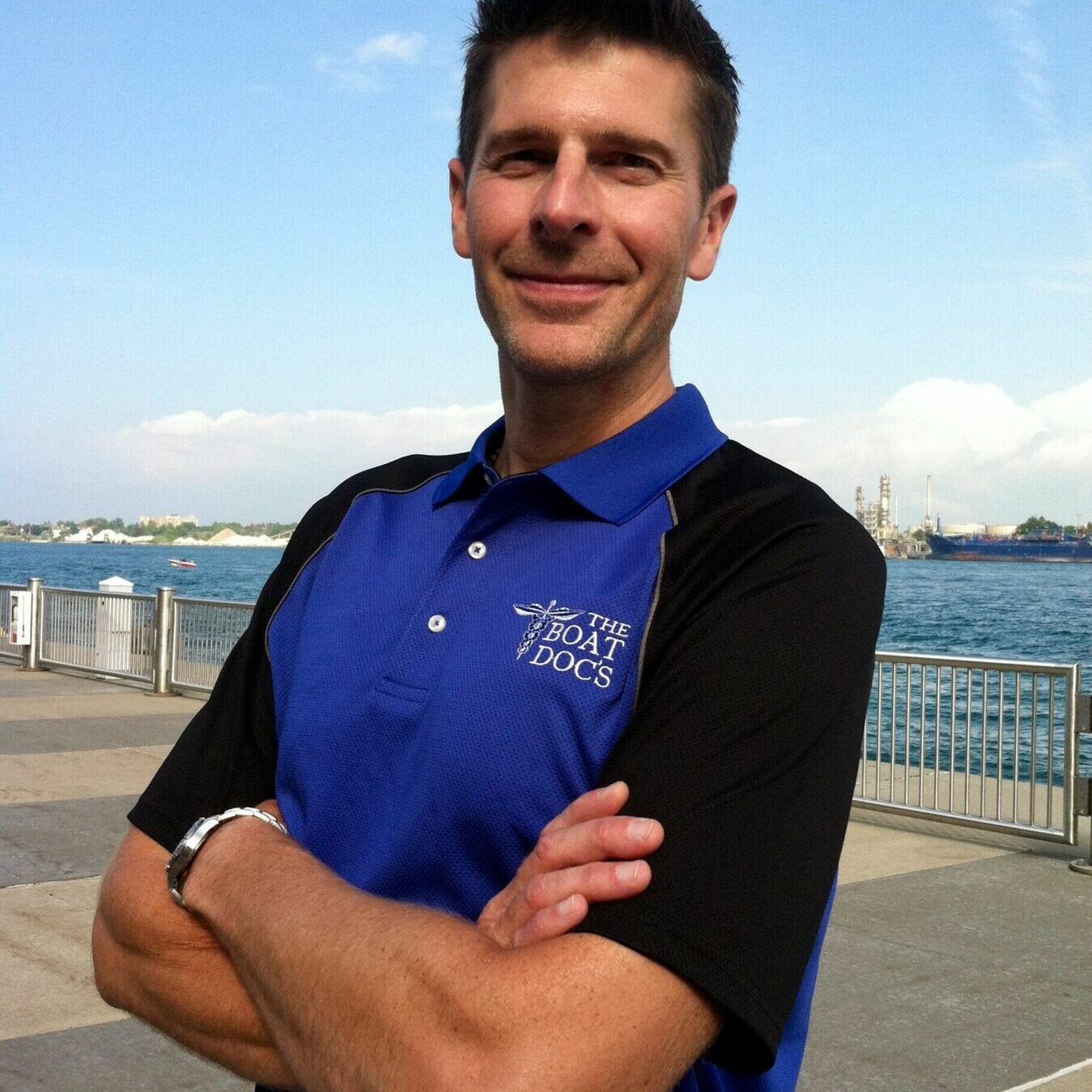 Meet your Chief Physician: Jason Grauf
Jason is the lead doctor at The Boat Docs as well as the owner. He has been a marine mechanic for over 25 years and attended Universal Technical Institute for marine mechanics in Texas and was trained by Volvo for outdrives and engines in Ohio. Jason also holds a degree in Electronic Engineering from ITT. In addition to his professional certifications and accomplishments, Jason is a perfectionist and treats every boat as if it were his own. He is thorough, clean and never rushes through a job. His mechanical diagnosing skills paired with his honest and trustworthy character, have made The Boat Docs a successful business since 2005. When Jason isn't working on boats, he is a family man, complete with a wife and three small children!
Meet your Chief Cosmetologist: Kevin Umlauf
Detailing since 1989, Kevin has polished and shined cars, motorcycles, semi-trucks and boats. He has managed several detail shops and even ran his own detail business for three years. Over his 30 year career, Kevin has mastered the art of detailing and truly is exceptional at bringing boats to an impressive mirror-like finish. In 2016, he joined The Boat Docs and now manages all of the detail jobs here. When he isn't polishing boats, he enjoys spending time on his own boat with his wife.